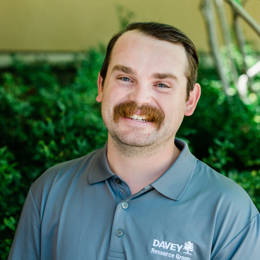 Garrett Dyer
Account Manager, Western Consolidated
Garrett Dyer joined Davey in 2015 as a pre-inspector for Pacific Gas & Electric's (PG&E's) Central Coast vegetation management project. His leadership skills were quickly recognized as he transitioned into a lead forester position with the PG&E Natural Resource Management project. Garrett was a key player in the startup and development of a new service for PG&E, managing their access road improvements. In 2019, Garrett was promoted to project manager on the San Diego Gas & Electric (SDG&E) account. In 2021, Garrett was promoted to account manager for DRG's Western Consolidated UVM division. In his current role, Garrett oversees DRG's Southern California operations with SDG&E and Southern California Edison. During his time with Davey, Garrett has consistently demonstrated an ability to develop positive professional relationships across the board with his clients and team members.
Certifications
Get In Touch With Us!
We pride ourselves at Davey Tree on providing prompt, professional and personalized service from certified arborists that live, work and engage in your community. Contact one of our Davey Tree specialists for your residential, commercial, utility, or environmental needs.