Scott Anderson
Senior Project Developer
Scott Anderson joined Davey in 1997 as an assistant district manager at the Davey Nursery in Jacksonville, Florida. He has since changed his focus to utility services, and he is currently a senior project developer with Davey's asset management team. In this role, he builds trusting relationships with major clients across the U.S. His broad experience across multiple Davey service lines allows him to tap into the company's resources and provide effective solutions to his clients.
Certifications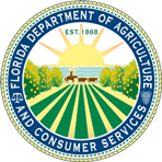 Florida Certified Pest Control Operator
Get In Touch With Us!
We pride ourselves at Davey Tree on providing prompt, professional and personalized service from certified arborists that live, work and engage in your community. Contact one of our Davey Tree specialists for your residential, commercial, utility, or environmental needs.