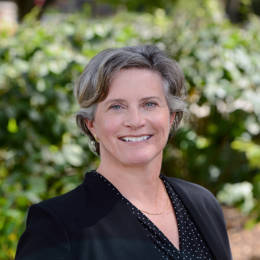 Amy Murray
Project Developer, Mid-Atlantic
Amy Murray joined Davey as a business developer for the Mid-Atlantic region in 2019. In her role, Amy applies first-hand knowledge of utility vegetation management to funnel UVM work into environmental, social, and governance plans and reporting. Amy and her team source ideas, deliverables, and resources from Davey Resource Group, Davey Tree, and industry collaborations. By understanding stakeholder priorities, including non-utility stakeholders, Amy supplies clients with full, business risk management and vegetation management program design and implementation, along with filling strategic gaps in program execution. Amy's experience spans all aspects of ROW vegetation management: public ROW, utility field forester, corporate program management, line clearance operations, and consulting to utilities and vegetation management contractors. Combining technical competence with well-rounded, energy sector understanding, Amy pulls in Davey's diverse capabilities to address client needs.
Get In Touch With Us!
We pride ourselves at Davey Tree on providing prompt, professional and personalized service from certified arborists that live, work and engage in your community. Contact one of our Davey Tree specialists for your residential, commercial, utility, or environmental needs.