In this Omaha World Herald article, Tracy Jorges from Davey's Omaha office discusses the importance of caring for drought stressed trees.
Posted: September 12, 2023
John Fech of the Nebraska Extension in Douglas-Sarpy Counties will hold a free program about how to water more efficiently, maintain a beautiful lawn and reduce overall water use.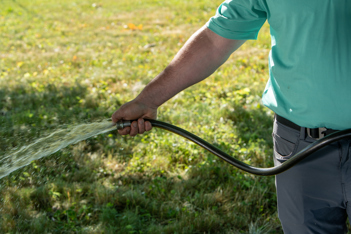 The event is Tuesday at 6:30 p.m. at the extension office at 8015 West Center Road.
A broken part, poor pressure or roots that have grown around supply lines can affect the even distribution of water and result in lawns turning brown, Fech said.
"People have taken our long-term advice and water in the early morning hours, and they don't know if something is broken or if the water is spraying in the street," he said.
To read Tracy's advice, click here.
For more information, contact the Omaha Davey Office.