Posted: October 09, 2020
Kent, Ohio – Davey Resource Group, Inc., (DRG) a subsidiary of The Davey Tree Expert Company, has announced the Feb. 1 retirement of Mike Rolband, founder and president of Wetland Studies and Solutions Inc., (WSSI), a Davey company.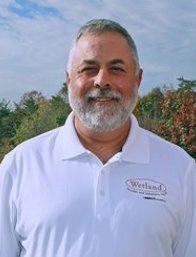 Rolband founded WSSI in 1991 and continued his role when Davey acquired WSSI in 2014. In 2019 he was promoted to chairman and chief technical officer, WSSI.
"Mike's knowledge and expertise of wetlands, regulation and his passion for balancing development with environmental sustainability has been invaluable to Davey Tree," said Brent Repenning, executive vice president, U.S. Utility and DRG. "Mike's steady hand of leadership and persistent drive to develop innovative solutions in the field have been instrumental in accomplishing DRG goals. We wish him well in his retirement."
An environmental and regulatory expert, Rolband was instrumental in the creation of the first wetland mitigation bank and the first stream mitigation bank in Virginia. In the past 26 years, Rolband has been involved with 16 legislative changes in Virginia related to wetlands, streams and stormwater, including the development of Virginia's wetland regulatory program, which allowed for natural channel stream design and the development of new stormwater quality control standards.
During his tenure he also created the Resource Protection Group, Inc., a 501(c)3 non-profit funded by WSSI mitigation banks that has  awarded over $5.4 million in grants to date, advancing the science of wetland and steam restoration, and funding the graduate school education of dozens of students over the years through these research projects. His non-profit will continue its operations, many in association with WSSI mitigation banks.
Rolband will continue to act as an independent director on the DRG board. In this role he will advise DRG on strategic directions, mergers and acquisitions, development of the mitigation banking services, and continue sharing his insights and expertise to foster further growth at DRG.
Davey Resource Group is a subsidiary of The Davey Tree Expert Company. The Davey Tree Expert Company provides research-driven tree services, grounds maintenance and environmental solutions for residential, utility, commercial and environmental partners across North America. As one of the largest employee-owned companies in the U.S., Davey has been dedicated to creating and delivering sustainable solutions for 140 years. Become part of the Davey legacy and apply today.