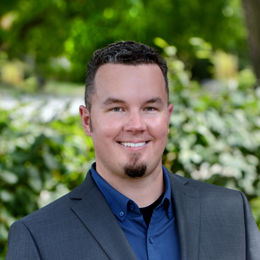 Jeremy Ernst
Regional Operations Manager, Eastern Operations
Jeremy Ernst joined Davey in 2011 as a transmission work planner. In 2012, Jeremy moved to the Baltimore Gas and Electric account as a contract utility forester. He was promoted to project manager in 2014, overseeing BGE, PHI and PECO accounts. In 2018, Jeremy was promoted to area manager - Northeast overseeing all UVM utility client accounts from Virginia to Maine. In this position, Jeremy has been a key part of Davey's success in leading our teams and clients to goal accomplishment and process improvement. His accomplishments in improving client experience and achieving transparency have been outstanding. In 2021, Jeremy was promoted to regional operations manager of Eastern operations. In his new role, Jeremy will be responsible for leading, supporting, and developing operations managers throughout the east and continuing to grow the Northeast, Mid-Atlantic and Southeast teams. Jeremy's energy, expertise, and heightened sense of urgency will help continue to lift the eastern operations group of Davey Resource Group as he continues his journey at Davey as the regional operations manager of eastern operations.
Ernst holds a bachelor's degree in forestry management with a minor in GIS from Pennsylvania State University. He is an ISA Certified Arborist®, Project Management Professional (PMP), and a member of the Utility Arborist Association.
Certifications
Member of Utility Arborist Association
Get In Touch With Us!
We pride ourselves at Davey Tree on providing prompt, professional and personalized service from certified arborists that live, work and engage in your community. Contact one of our Davey Tree specialists for your residential, commercial, utility, or environmental needs.