Dan Williams
Project Developer
Dan Williams joined Davey in 2016 as a sales developer for environmental services in the energy market. He has since been promoted to project developer. As a project developer, Dan focuses primarily on providing energy clients environmental services solutions that meet their goals. Dan was instrumental in building a partnership with a multinational Canadian-based energy company that owns 20,000 transmission pipeline corridor miles in the U.S. Dan takes a holistic service approach and has expanded services and geographic footprint to 30 states, including environmental consulting, vegetation management, and eastern utility services. He also initiated a new strategy for selling and delivering ROW corridor services built around the natural synergy between environmental consulting and vegetation management practices. This initiative is now being formally developed and perfected as several distinct evolving service offerings including integrated habitat management (IHM) and environmental, social, and governance (ESG) consulting.
Certifications

Member of UIC ERC Right of Way Habitat Working Group
Member of Utility Arborist Association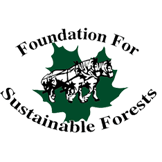 Volunteer for the Foundation for Sustainable Forests
Get In Touch With Us!
We pride ourselves at Davey Tree on providing prompt, professional and personalized service from certified arborists that live, work and engage in your community. Contact one of our Davey Tree specialists for your residential, commercial, utility, or environmental needs.