Posted: April 17, 2020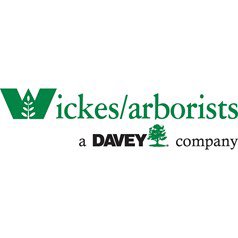 Kent, Ohio – The Davey Tree Expert Company has announced the acquisition of certain assets of Wickes/arborists in Spring Valley, New York.
For 90 years, Wickes has provided residential and commercial tree services, plant health care and lawn care in Rockland County, New York.
Jim Houston, vice president and general manager, Eastern U.S. Residential/Commercial (R/C) services, said the Wickes office will join Davey's Northeast R/C operating group. The office will conduct business as Wickes/arborists, a Davey company.
"Clients of Wickes have come to expect experienced, high-quality tree care, and they will continue to see that same level of service as well as benefit from Davey's broad research and technical capabilities," Houston said. "Like Davey, Wickes focuses on safety and excellent client experience to achieve success. We are excited for the employees of the Wickes Team as we welcome them into the Davey family and deepen their career opportunities within our organization."
The new Davey office will be led by former owners James Wickes, who will serve as district manager, and John Wickes, who will serve as assistant district manager. James and John are the grandsons of company founder Ira Wickes, who established the firm in 1929.
Wickes has 22 employees, all of whom will continue employment with Davey.
"Since my grandfather started this company, Wickes has employed safety focused and industry certified arborists, plant healthcare technicians, and lawn health care operators," James Wickes said. "I am excited to join forces with Davey Tree. We are thankful that we can continue to be passionate about tree care in our region as we grow with Davey."
The Davey Tree Expert Company provides research-driven tree services, grounds maintenance and environmental solutions for residential, utility, commercial and environmental partners across North America. As one of the largest employee-owned companies in the U.S., Davey has been dedicated to creating and delivering sustainable solutions for 140 years. Become part of the Davey legacy and apply today.