Posted: April 28, 2022
In this News-O-Matic post, Alex Julius, skills trainer, teaches kids what an arborist is, why it's an important job and how they can become one.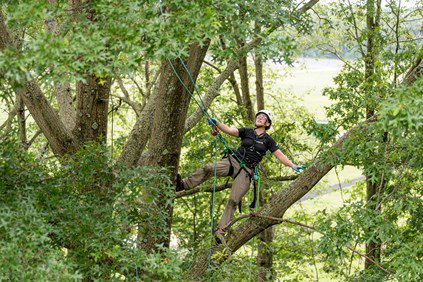 You could plant a tree, hug a tree, or even climb a tree. But whose job is it to take care of trees? That's the work of an arborist! Alex Julius is one of those tree experts. She works for a company called Davey Tree based in Kent, Ohio. News-O-Matic (NOM) asked Julius (AJ) all about her high-climbing job. Don't leaf without reading her answers!
To continue reading Alex's answers, click here.