Posted: June 25, 2019
In this WTAE news segment, Miles Stephens of Davey's Pittsburgh office talks about some of the impacts excessive rain can have on your trees and how you can help your trees get through those soggy spells.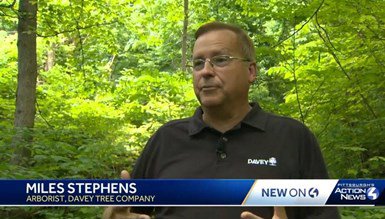 Higher than average rainfall during the spring season is already taking a toll on trees, causing them to be uprooted.
Arborists say it's a trend that will likely continue if summer storms dump heavy amounts of water on the region and smother tree roots.
"The roots, in order to function, they need oxygen, too, just like a person. You need oxygen to breathe," said Miles Stephens, of The Davey Tree Expert Co.
To watch the interview, click here.