In this Houston Chronicle article, Adam Baker, technical advisor with the Davey Institute, recommends trees and shrubs that will bring more pollinators to the Houston area.
Posted: July 18, 2023
Houston is full of pollinators that serve a crucial role in ecosystems and food supply, but not everything we plant in our yards helps these insects and other creatures thrive.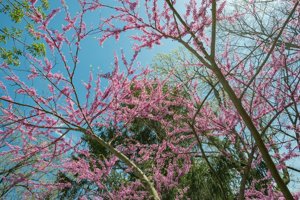 Important pollinators in Texas include bees, butterflies, hummingbirds, beetles and flies as well as bats and mice, said Adam Bake and entomologist at Davey Tree Expert Co.'s Davey Institute.
Honeybees alone pollinate more then $18billion worth of crops annually, including 90 types of fruits and vegetables, according to the U.S. Department of Agriculture.
To read Adam's recommendations, click here.