Posted: April 13, 2022
Kent, Ohio – The Davey Tree Expert Company is pleased to announce the addition of Vaillancourt Tree-Landscape Service, Inc., of Pittsford, Vermont, to its family of brands. 
Vaillancourt will be joining Davey's Eastern Utility service line. Vaillancourt provides utility line clearance services throughout Vermont, in addition to quality residential and commercial tree services in the area surrounding Rutland, Vermont. Vaillancourt has been in business for almost 50 years and has approximately 24 employees who will all continue employment with Davey Tree.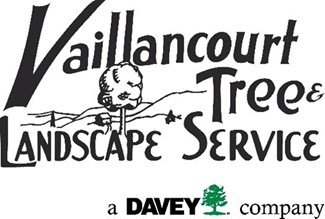 "The merging of Vaillancourt Tree-Landscape Service into the Davey family will be of great benefit to Vaillancourt clients and employees," said Jon Leonard, president and co-owner of Vaillancourt. "Vaillancourt will now have the ability to support our clients with a greater range of services including the Davey Resource Group's consulting services, storm response crews and the Davey Institute, which is a leading diagnostic and research facility dedicated to keeping its clients' trees and landscapes healthy."
Sam Drake, vice president and co-owner of Vaillancourt, said Davey's employee-owned status was also a contributing factor in their decision to join. "As an employee-owned company, Davey will provide Vaillancourt employees with the opportunity to own a share of their company, providing our employees with financial benefits for years to come."
Bill Van Cura, operations vice president, Eastern Utility services, Atlantic operations, said Vaillancourt's emphasis on quality service made it stand out as a company that would fit in well with the Davey team. "It's exciting to welcome them to the family and be able to provide Vaillancourt crews with opportunities for career growth through promotions and the opportunity to partake in our extensive educational resources and training."
The Davey Tree Expert Company, established in 1880 and headquartered in Kent, Ohio, provides research-driven tree services, grounds maintenance and environmental consulting for residential, utility, commercial and environmental partners in the U.S. and Canada. With 11,000 employees, Davey Tree is the eighth largest employee-owned company in the U.S. Visit www.davey.com to learn more about Davey Tree and discover your next career opportunity.