Posted: April 03, 2020
Davey was mentioned in this Employee Benefit News (EBN) article as being a top-performing, employee-owned company.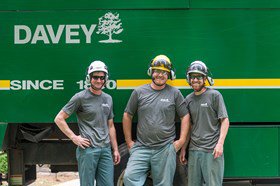 An employee stock ownership plan, or ESOP, could be the key to unlocking a stronger workplace culture and improving your bottom line.
Employee ownership may sound like a novel idea, but it's a concept that's been around for decades. The legal groundwork for today's ESOPs was first laid within the 1974 Employee Retirement Income Security Act (ERISA), and as of 2019 there are roughly 6,600 employee stock ownership plans covering more than 14 million participants in the U.S.
As employers look for new ways to differentiate their benefits programs in a tight labor market, ESOPs are gaining traction. Some of the nation's top-performing companies are employee-owned, including Publix Super Markets, Amsted Industries, W.L. Gore and Associates , and Davey Tree Expert. In fact, organizations with ESOPs or other employee-ownership plans make up more than half of Fortune Magazine's 100 Best Companies list year after year, according to esops.org.
To read the full article, click here.