Posted: June 03, 2021
Kent, Ohio – Thomas Haught has been elected to the Board of Directors of The Davey Tree Expert Company.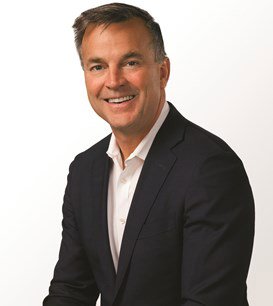 Haught is the President, CEO and founder of Sequoia Financial Group (Sequoia), a registered investment advisory firm with over 110 employees, managing over 7 billion in assets and recognized as One of America's Best RIA Firms by Barron's. Prior to founding Sequoia, Haught was the general manager and chief operating officer of Lexi-Comp, an innovation-driven healthcare information technology provider.
"Tom brings an entrepreneurial mindset to the board, as well as expertise in mergers and acquisitions, company culture and employee ownership, all of which will be of great value to Davey," said Pat Covey, chairman, president, and CEO of Davey Tree. "He has observed Davey's successes for decades, is a vocal supporter of our employee ownership culture, and has a wide range of intrapersonal skills that he will bring to the board to the benefit of our Company."
Haught earned his bachelor's degree in business administration from Kent State University. He is a Certified Financial Planner® and Chartered Financial Consultant®. He currently serves on the Buckeye Corrugated Inc. Board of Directors, and the Fidelity National Advisory Board. Haught lives in Bath, Ohio, with his wife and three boys.
The Davey Tree Expert Company provides research-driven tree services, grounds maintenance and environmental consulting for residential, utility, commercial and environmental partners in the U.S. and Canada. Established in 1880 and headquartered in Kent, Ohio, Davey Tree is in the top 10 largest employee-owned companies in the U.S. and has more than 10,000 employees who are driven to create and deliver sustainable solutions. Discover your Davey career and apply today.