In this Palo Alto Online column, Jeff Newborn from Davey's Menlo Park office shares how to see if your property is read for the transition to cooler weather.
Posted: September 12, 2023
Welcome to our tree column, "Ask your local arborist." Each month, arborists from the Davey Tree Expert Company in Menlo Park will discuss a tree-related topic from general care to planting tips and tricks to how trees can impact your property and community, as well as answer your questions. If you have a tree-related question or an idea for a topic to discuss, email lifestyle@embarcaderopublishing.com or post in the comments section at the end of this column. Arborists may make house calls, when needed, to assess tree questions on your property.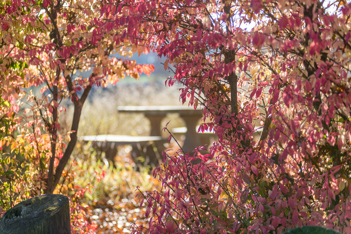 Since the end of summer traditionally coincides with the start of a new school year, now is probably a good time to learn some pro tips on how to earn good grades on your landscape as you prepare your yard for the fall season.
To read Newborn's advice, click here.
For more information, contact the Menlo Park Davey office.