Posted: June 24, 2019
This Summit Metro Parks Green Island Magazine article talks about the rich history of the Signal Tree and Davey's commitment to its care.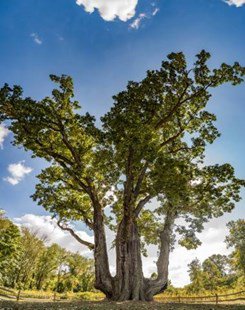 Having worked hand-in-hand with Summit Metro Parks staff to ensure the tree's well-being for the past four decades, Davey will donate its care and maintenance services to the park district through 2022. 

"As a tree care company, we have a special interest and appreciation for large, historical wonders like the Signal Tree," said Sandra Reid, vice president of corporate communications and strategic planning administration for the Davey Tree Expert Company. "And since the Signal Tree is in a public green space, it's especially important that we keep it healthy so our community can enjoy it for many years to come."  
To read more, click here.