Posted: July 15, 2019
In this KnoxNews.com article, Nick St. Sauveur of Cortese Tree Specialists talks about the increase in Japanese beetles after a couple of wet summers, and which trees the beetles are especially fond of.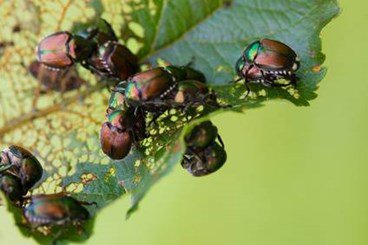 Tennessee residents interested in keeping their gardens looking healthy through the summer might have to battle Japanese beetles leaving behind skeletonized remains of plants.
And next summer may be even worse. University of Tennessee Institute of Agriculture's Frank Hale, an entomologist who works closely with UT's Soil, Plant and Pest Center in Nashville, said the last few year's wet summers could lead to a bigger population next year.
To read more, click here.