Posted: February 22, 2019
In this Silicon Valley Voice article, Brent Swan of Davey's South Bay, California office tells readers what to look out for when it comes to storm damage to their trees.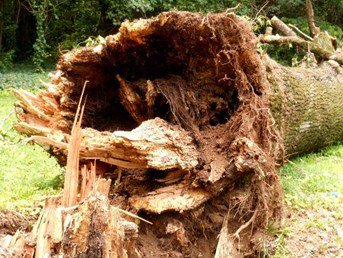 With rain in the forecast for the foreseeable future, there's a lot of concern that strong winds coupled with the already saturated ground will lead to falling trees and branches.
"This time of year we're constantly responding to trees that have broken branches or failed completely," said Brent Swan, District Manager for The Davey Tree Expert Co.
Swan says the saturated soil and winds can make trees that are already dealing with environmental stresses even weaker. 
To continue reading, click here.