Posted: April 02, 2020
In this Boulder Weekly article, Dave Kaylan of Davey's Boulder office talks about taking time to cure your "plant blindness" this spring.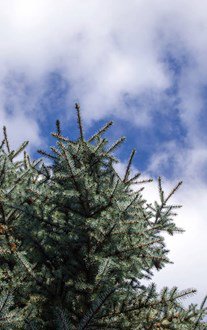 t's springtime in Colorado, and as the trees, flowers and other plants around us leaf and bloom, will we take notice? That may be one "slight" silver lining to the coronavirus pandemic and statewide stay-at-home orders: More of us will be outside in our yards and neighborhoods observing the natural world around us, says Dave Kalyan, district manager at Davey Tree in Boulder. 
"You're allowed out into your background, you're allowed to garden, you're allowed to even walk the neighborhood [making sure] social distancing is adhered to," he says. "What a great opportunity to enjoy spring as it rolls around." 
To read the full article, click here.