Posted: January 02, 2020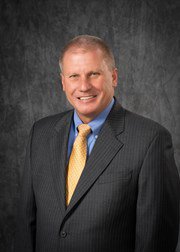 Kent, Ohio – Charles D. Stapleton has been appointed to the Board of Directors of The Davey Tree Expert Company.
Stapleton is the former Chief Operating Officer and Executive Vice President of Motorists Insurance Group, now, Encova Insurance, a regional provider of auto, home, business and life insurance.  Stapleton retired in 2018.
Davey's President and CEO Pat Covey said that Stapleton's past experience will serve him well on Davey's board.
"Charlie has a great understanding of the operational aspect of running a company, and deep experience in the mergers and acquisitions arena," said Covey. "He also has a true appreciation of the importance of valuing employees, and as an employee-owned company, I think his perspective will fit our culture well."
Stapleton is a graduate of Bluffton University, where he received a Bachelor of Arts degree in Education. He is board member of BrickStreet Mutual Insurance Company and serves on Encova's affiliate boards. Stapleton previously served as a board member of Bluffton University and was President of the Central Ohio Cystic Fibrosis Foundation. He is a Chartered Property Casualty Underwriter (CPCU) and an Associate in Risk Management (ARM) and received the 2015 Professional Achievement Award from Bluffton University and the 2008 Presidential Citation from the Professional Insurance Agents Association.
With more than 10,500 employees throughout North America, The Davey Tree Expert Company provides solutions for residential, utility, commercial and government clients. Rooted in research, the company's vision is to achieve balance among people, progress and the environment. Tree experts since 1880, Davey provides diversified tree services, grounds maintenance and environmental services. Celebrating more than 40 years of employee ownership, Davey is one of the largest employee-owned companies in the U.S. and is headquartered in Kent, Ohio. Want to join us? Discover your Davey career, and apply today.