Posted: December 17, 2020
In this Philadelphia Inquirer article, Jason Parker from Davey's North Philadelphia office discusses trees that could potentially become damaged from the winter storm that came through the Northeast.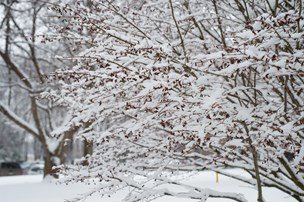 A storm that could rival the coronavirus for its shutdown powers might layer a prodigious amount of snow on parts of the region Wednesday afternoon into Thursday, forecasters said, along with a disruptive mix of ice, cold rain, gale-force winds, power outages, and coastal flooding. 
To see the rest of the story and read what Jason has to say, click here.