Posted: June 10, 2019
Kent, Ohio –  The Davey Tree Expert Company is proud to announce the promotion of Heather Reitano to Regional Recruiting Manager, East region.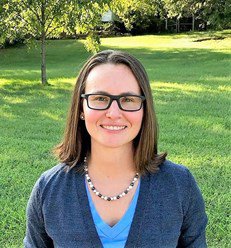 Reitano will oversee recruiting operations for all residential and commercial services in the eastern U.S., as well as direct hiring for Commercial Landscape Services in the mid-Atlantic region.
"Heather is an experienced recruiter who sets goals, communicates progress and delivers results," said Brigitte Orrick, director of recruiting and employee development. "She is transparent about challenges faced in recruiting in today's labor market, but she helps build strategies, tries new approaches and pilots creative solutions."
Reitano started with Davey in 2010 as a contract utility forester with Davey Resource Group (DRG). She was promoted to hiring coordinator for DRG and in 2018 joined the corporate recruiting department as the recruiting HUB supervisor for the East.
She is a member of the International Society of Arboriculture (ISA), is an ISA Certified Municipal Arborist and is ISA Tree Risk Assessment Qualified ®. Reitano is a 2015 graduate of the Davey Institute of Tree Sciences (D.I.T.S.), which is Davey's flagship training program in biological sciences, safety, tree and plant care and management techniques.
Reitano holds a bachelor's degree in anthropology from The College of Charleston.
With nearly 10,000 employees throughout North America, The Davey Tree Expert Company provides solutions for residential, utility, commercial and government clients. Rooted in research, the company's vision is to achieve balance among people, progress and the environment. Tree experts since 1880, Davey provides diversified tree services, grounds maintenance and environmental services. Celebrating 40 years of employee ownership, Davey is one of the largest employee-owned companies in the U.S. and is headquartered in Kent, Ohio. Want to join us? Discover your Davey career, and apply today.