Posted: April 28, 2021
In this WBBM Newsradio interview in Chicago, Chelsi Abbott, technical advisor for The Davey Institute, talks about how to care for your lawn if it has been affected by snow mold this winter.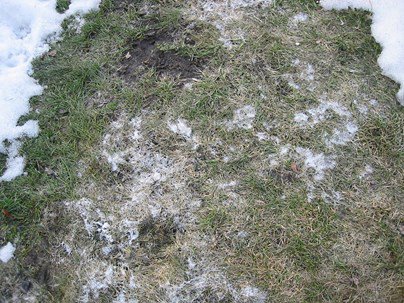 Chicago (WBBM Newsradio) - If you've noticed a whitish gray or whitish pink fuzz on your grass this spring, an expert says your lawn may have fallen victim to snow mold.
The Chicago area received about 45 inches of snow this past winter. Technical advisor Chelsi Abbott of The Davey Tree Expert Company said many lawns could wind up with snow mold because so much snow fell in such a short period.
To read what Chelsi has to say about caring for a lawn with snow mold, click here.