Posted: November 19, 2019
In this Garden SMART article, Davey's Chris Heim, district manager in North Atlanta, discusses reasons to be thankful for the trees around you.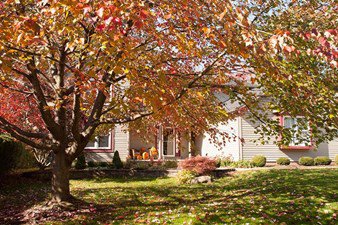 This Thanksgiving, when you're counting your blessings and listing those things you're grateful for, don't forget to add trees to your list. Trees are welcome sights that provide a magnificent backdrop to everyday life.
It's easy to forget these silent beauties and the impact they have on our lives. But Chris Heim thinks the best way to show gratitude to your trees is to give them proper care.
To read more, click here.