Posted: May 29, 2019
In this AssociaOnline article, Jason Gaskill of Davey's Wilmington office gives homeowners some simple steps to prepare their trees and landscape for the season ahead.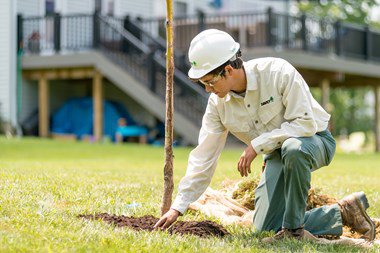 New blooms, warm rain, and bright sunshine are just a few reasons to love spring. Sleeping plants slowly awaken and the birds sing with joy. A quick look around tells you it's time to start working on your landscape.
Spring is a great time to give trees the extra TLC they need to make it through the rest of the year. Prepare your trees for warm, sunny days with this springtime checklist.
To read the rest of the article, click here.