Posted: June 14, 2019
In this Akron Beacon Journal article, Davey's Mike Binkley uses i-Tree to calculate the many benefits of the mature trees in the Schneider Park neighborhood.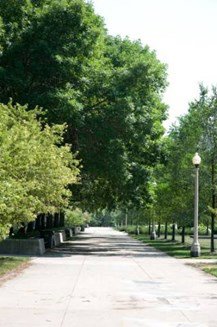 I stopped by the gardens of former Beacon Journal/Ohio.com Features Editor Lynne Sherwin recently to admire her roses, the 'Louisa' crabapple, and many other wonders. I was also struck by the importance of the street trees and the overall tree canopy of her West Akron neighborhood.
Majestic pin oaks lined the streets. 
To read more, click here.