Posted: April 26, 2019
In this Ohio.com article, Jake LeBarre of Davey's Akron, Ohio, office talks about caring for this historic tree.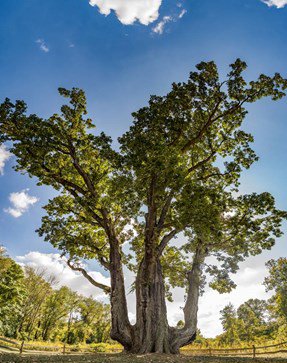 It may be Akron's most famous tree, but on a cold and rainy Arbor Day the Signal Tree was celebrating alone.
Almost.
Jake LeBarre, assistant district manager for the Davey Tree Expert Co., who has tended to the aging burr oak for almost 15 years, was there.
To read the rest of the article, click here.