Posted: June 10, 2019
In this Philadelphia Inquirer article about the treasured Salem Oak tree falling, Davey is mentioned as having cared for the tree since the 1950s.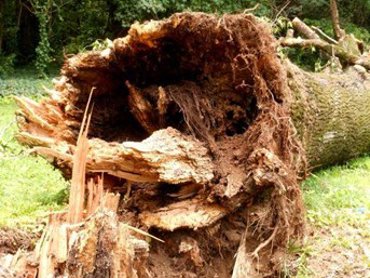 SALEM, N.J. — The Salem Oak, a nearly 600-year-old tree that had been a living symbol of this historic port city in South Jersey since its founding, stands no more.
About 6 p.m. Thursday, it toppled in the Quaker burial ground that spread out under its branches for most of its life, exposing rot that had slowly eaten away the tree from within. 
Though the tree had been in declining in health for decades, the sight of its demise brought tears to Barbara Gentile's eyes. To read the rest of the article, click here.