Posted: March 12, 2019
Kent, Ohio – The Davey Tree Expert Company is pleased to announce that Mike Rolband has been named chairman and chief technical officer of Wetland Studies and Solutions, Inc. (WSSI), a Davey company.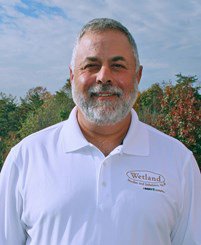 In his new role, Rolband has transitioned to a part-time basis. He will continue to support and work with key WSSI personnel on strategic items and work with select clients. Rolband also will assist with strategic planning with the Davey Resource Group environmental consulting team.
Rolband has been the president of WSSI since its founding in 1991. Davey acquired the company in 2014. WSSI is the leading natural and cultural resources consultant in the Mid-Atlantic, with five offices in Virginia and Maryland. They have grown from 84 employees when Rolband sold the company to over 180 employees today.
"Over the last five years, WSSI has seen tremendous growth not only in personnel, but also in the services they are able to provide their clients. I would like to commend Mike and his team for making WSSI what it is today," said Ken Joehlin, vice president and general manager, environmental consulting and business development, Davey Resource Group. "I look forward to Mike continuing his work with Davey in this new role for years to come."
With nearly 9,500 employees throughout North America, The Davey Tree Expert Company provides solutions for residential, utility, commercial and government clients. Rooted in research, the company's vision is to achieve balance among people, progress and the environment. Tree experts since 1880, Davey provides diversified tree services, grounds maintenance and environmental services. Celebrating 40 years of employee ownership, Davey is one of the largest employee-owned companies in the U.S. and is headquartered in Kent, Ohio. Want to join us? Discover your Davey career, and apply today.