Posted: July 12, 2022
Kent, Ohio – Matthew C. Harris has been elected to the Board of Directors for The Davey Tree Expert Company.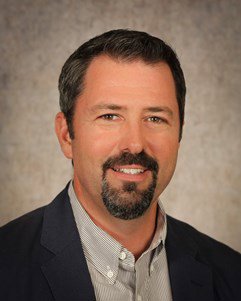 Harris previously served as the chief executive officer of the Arbor Day Foundation, a non-profit conservation organization. Harris served in that role from 2014 to January 2022. He served as president of the Arbor Day Foundation from 2007 to 2014 and as senior vice president from 2003 to 2007.
Pat Covey, chairman, president and CEO of Davey Tree, said, "Davey Tree has been a partner with the Arbor Day Foundation for many years, so we already have a very strong relationship with Matt. He has a good understanding of Davey culture and expert knowledge of the arboriculture industry from his time at Arbor Day, so he will be a great addition to our board."
Harris earned his bachelor's degree in business administration from Nebraska Wesleyan University. He is a current member of the board of trustees of The Morton Arboretum, the Nature Conversancy Nebraska and Arbor Day Carbon, LLC. He is a past board member of Nebraska Wesleyan University and the Madonna Rehabilitation Hospital.
The Davey Tree Expert Company, established in 1880 and headquartered in Kent, Ohio, provides research-driven tree services, grounds maintenance and environmental consulting for residential, utility, commercial and environmental partners in the U.S. and Canada. With 11,000 employees, Davey Tree is the eighth largest employee-owned company in the U.S. Visit www.davey.com to learn more about Davey Tree and discover your next career opportunity.