Posted: October 11, 2021
In this HudsonValley360 article, Joe Oszust from Davey's Albany office talks about a fungal disease affecting some maple trees this fall.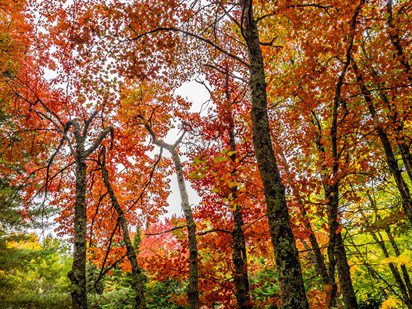 Maple trees might be struggling in residential backyards, but a creeping sickness shouldn't affect fall foliage and leaf peeping or maple syrup tapping.
Certain species of maple trees have been getting sick due to a fungal disease, causing leaves to fall early. But Joe Oszust, sales arborist at Davey Tree in Albany, said the issue is mostly cosmetic, treatable and shouldn't affect trees that display vivid colors to upstate New York come autumn. 
Norway maples - like the trees with red leaves year-round - are most susceptible to the disease, Oszust said. And although the disease is present every year, it's especially pronounced his year. 
To continue reading what Joe has to say, click here.