Posted: December 10, 2020
In this AARP article, Chelsi Abbott, technical advisor from Davey's Chicago office, shares advice on how to keep your Christmas tree looking healthy and green in your house.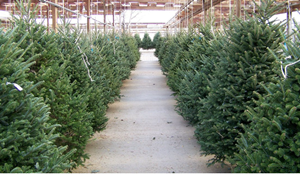 No one wants a dry Christmas tree, with needles that drop off at the slightest touch. But if you've invested in a fresh tree, what's the best way to keep it green and healthy longer?
It's an important question, since many revelers are beating back the pandemic doldrums by getting Christmas trees and decorations in place a bit earlier this year.
In 2019 Americans purchased more than 26 million Christmas trees, according to the National Christmas Tree Association (NCTA), based in Littleton, Colorado. This year Christmas tree farms and retailers across the country have seen high demand early, even though the median price for a live tree has risen 7 percent, to $81, according to the association.
To read the full article, click here.