In this Family Handyman article, Travis McDonald from Davey's South Minneapolis office shares how to best care for your tree each season.
Posted: October 09, 2023
A little care can help boost tree health for years to come. Here's a quick guide for when to prune, mulch, water and more.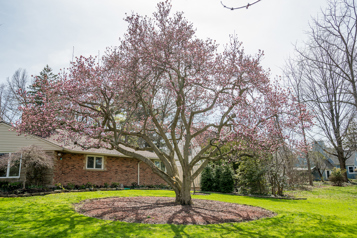 Trees are our stalwart companions, strong and loyal, but we often overlook their care. Just like your garden and lawn, they need some attention to stay vibrant and reach their full potential.
"By performing a few essential tasks, you not only enhance the beauty of your surroundings but also contribute to the well-being of your green companions," says Kathy Glassey, a senior consultant at Inspire Green. "Your efforts will be rewarded with shade, beauty and a thriving ecosystem in your own backyard."
Most trees follow similar seasonal cycles, though those are less apparent in places like the South. Yes, even palm trees are often dormant in the winter. So caring for trees is similar across the country.
Specific tree needs also vary by climate and species. Consult a local arborist for advice on choosing fertilizer, dealing with possible diseases and infestations and any other questions you have.
To read Travis's recommendations for each season, click here.
For more information, contact the South Minneapolis Davey office.