In this Relator Magazine article, Michael Spaulding from Davey's Portland office shares ways to handle a zombie tree in your yard.
Posted: November 03, 2023
Trees can be a huge asset for homeowners, adding up to 20% to a property's resale value, according to the Arbor Day Foundation's study, "The Economics of Urban Forestry(link is external)." But a dying tree—even one that looks healthy on the outside—can pose threats to the home and be costly to remove. A taller tree can cost up to $2,000 to remove, according to 2023 data from Angi, a home improvement resource. As such, home buyers may want to carefully evaluate the health of a property's trees before making a purchase; they may even want to include the trees in negotiations.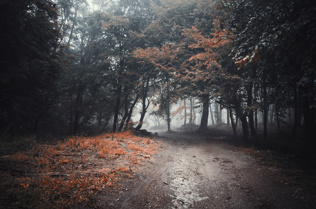 Michael Spaulding, a district manager at Davey Tree in Portland, Ore., shares the dangers of "zombie trees," including how to spot them and what to do if one lurks on your property or the one you want to buy.
To read the rest of Michael's interview, click here.
For more information, contact the Portland Davey office.