Posted: July 08, 2022
In this Sonoma Index-Tribune article, a recent project involving scoping hazardous trees from a helicopter that Davey played a role in is discussed.
While hovering over villas with Greek-like columns or horses walking next to grapevines, PG&E contractors scrutinized the landscape for any trees that could catch flame if sparked by power lines.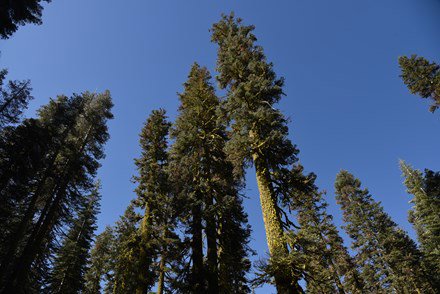 Dead and dying trees are of high concern because of their likelihood to "spread more rapidly in these already dry, hot and drought-stricken conditions," according to CalFire. In response, PG&E launched a program in 2014 that performs additional inspections of high-risk fire areas that are likely to see an increase in tree mortality due to successive years of drought, according to experts.
PG&E's aerial reconnaissance of trees has become even more important in recent years, not only because of the megafires provoked by power lines throughout Northern California, but also furthered by California's drought, which has caused worsening disease and infestations in local tree populations.
To continue reading more about this project, click here.