Posted: September 12, 2023
The colorful hues of fall will soon be upon us.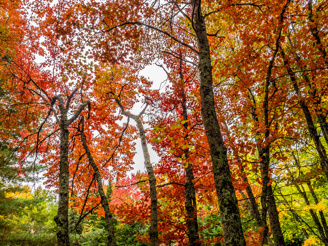 The change in leaf color from bright green to brilliant red, orange and yellow follows a predictable pattern in New York State. In Western New York and the Finger Lakes, the color change typically arrives the last week of September and reaches its peak in the second or third week of October.
It takes about two weeks for the colors to complete their cycles in any given area, with peak brilliance lasting three to four days in any one spot
Go to page 13 of the fall guide to read more!
For more information, contact the Rochester Davey Office.