Posted: January 08, 2021
In this Boston Globe article, George Barth of Hartney Greymont, a Davey Company, in Needham, answers questions about how salt can damage plants, how to recognize salt damage and what to do about it.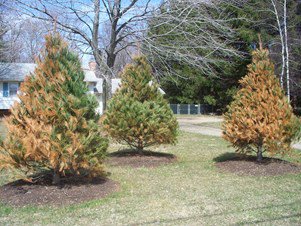 George Barth, an arborist and plant health care manager for Needham landscape management firm and Davey company affiliate Hartney Greymont, tells writer Jimmy Morrison how the chemicals used to melt snow and ice on driveways, walks, and patios can harm plants and shares tips on how to protect them. 
To read George's advice, click here.