Posted: June 20, 2019
In this Canton Morning News segment, Jeff Wernet of Davey's Canton office talks about some of the impacts the recent rains are having on trees and how you can spot damage on your tree.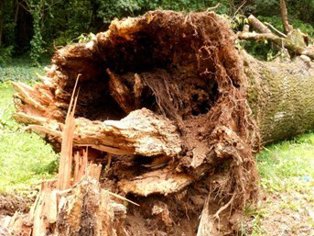 Heavy rains and flooding hurt alot of things, but what affect does it have on your trees? Better keep an eye on them. Here are some tips from Canton arborist and Davey Tree district manager, Jeff Wernet. 
Click here, and go to page 2 of the podcasts to listen.