In this Associated Press News article, Dan Herms, vice president of research and development at the Davey Institute, shares climate-facing tree suggestions for planting based on your area, and why it's important to consider the future when planting trees. 
Posted: April 26, 2023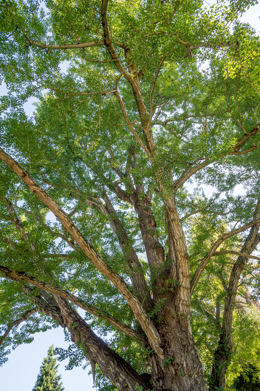 Trees are long-term investments that often outlive the people who plant them. And with the world's climate changing fast, we now need to consider whether the trees we plant today will be able to withstand the changing conditions in our gardens over the next 30, 50 or even 100 years. 
"Things are changing faster than the lifespan of trees," said Daniel Herms, an entomologist specializing in the resiliency of trees at the research branch of The Davey Tree Expert Company, a tree care and landscaping company based in Kent, Ohio.