Posted: January 20, 2022
In this Knoxville Daily Sun article, Nick St. Sauveur from Cortese Tree Specialists shares five easy steps to keep your trees and plants healthy in 2022.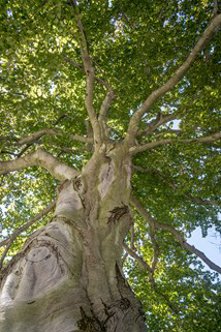 When a new year comes around, home improvements are at the top of many lists. Your yard is your home's "first impression," the first thing people see when they visit. For your family, it's a source of beauty and recreation, an extension of indoor living spaces, and a chance to express yourself creatively.

"A healthy, well-tended yard provides so many benefits to homeowners beyond mere beauty," says Nick St. Sauveur, district manager with Cortese Tree Specialists in Knoxville. "When you put time and care into the trees and plants around your home, those trees repay the favor through lower utility bills, increased home values, and much-needed summer shade."
But where to start? These five easy-to-DIY resolutions can help make 2022 your yard's best year yet:
To continue reading Nick's five pieces of advice, click here.