Posted: December 23, 2020
In this Power 98 FM article on The Francene Marie Show, Ray Betz from Davey's Charlotte office shares some myths about trees.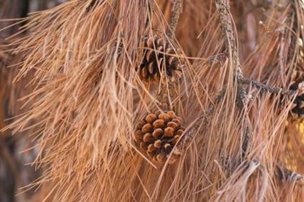 Are you ready to learn the top five myths about trees? If you've become a new homeowner and don't have a certified arborist, don't worry because this article will describe the "why and how-to" of home tree care. Most people wait until a tree is visibly damaged or leaning one way or the other before we have the budget to seek the help of an arborist. But certified arborists aren't just for emergencies. They're here for us when we have issues. Charlotte-area Davey Tree Expert Company certified arborist Ray Betz is helping to myth-bust some common misconceptions about trees. Here we go with the top five myths about trees. 
To read the tree myths Ray has to share, click here.