In this Denver 7 article, Sean Hoes from Davey's South Denver office shares how rain doesn't always protect tress from heat.
Posted: July 25, 2023
The recent rain may not protect your trees from the high heat. In fact, it can be dangerous.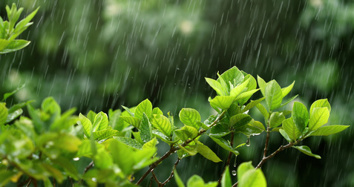 Davey Tree, a tree service company in the Denver metro, says even though everything looks green, they're staying busy.
"We're seeing a lot of trees that flushed out almost too much and now they're just getting a bunch of dead branches, just due to the fact that all the Sun is pretty much just yanking all of the water right out of the tree," said Sean Hoes with Davey Tree in Denver.
The erratic thunderstorms, hail and flooding followed by extreme heat can stress trees.
To read more of Sean's information, click here.