Posted: September 27, 2021
In this WBBM News Radio interview, Chris Kingzette from Davey's South Chicago office talks about why maple trees in Chicago are struggling this time of year.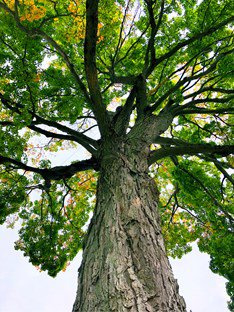 CHICAGO (WBBM NEWSRADIO) — Many of Chicago's maple trees are suffering from "maple decline" according to local tree experts.
Autumn is here, but most trees in Chicago aren't quite ready to change colors yet. Maple trees, however, are already starting to turn yellow and red. Christopher Kingzette, district manager of The Davey Tree Expert Company in Burr Ridge, said that's bad news for the trees.
To continue reading what Chris has to say about maple decline, click here.