Posted: September 29, 2020
Kent, Ohio – The Davey Tree Expert Company is proud to announce the appointment of T.J. Mascia to director, Davey Mitigation for Davey Resource Group (DRG).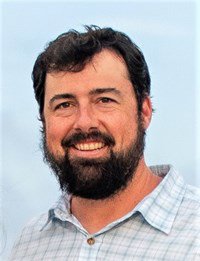 The director role for Davey Mitigation represents a new position within DRG, and Mascia will be responsible for developing mitigation clients and working with Davey offices that provide environmental consulting and mitigation services.
"We believe T.J. has the opportunity to greatly increase Davey's presence in the mitigation marketplace and contribute to DRG's continued growth," said Ken Joehlin, vice president and general manager, DRG Environmental Consulting. "T.J. brings to Davey and the DRG environmental team a wide range of experience and expertise in environmental credit markets and mitigation solutions. I am thrilled to welcome him to our team."
Before coming to Davey, Mascia built an environmental law practice focused on Clean Water Act compliance and mitigation. Mascia also spent time in the private sector, where he focused on developing mitigation projects to meet a variety of client needs.
Mascia earned a juris doctor from Duke University School of Law, a master's degree in environmental management from the Nicholas School of the Environment at Duke University, and a bachelor's degree in environmental studies from the University of North Carolina at Chapel Hill.
He is past chair of the Environmental and Energy Law Section for the Richmond Bar Association. He is also a member of the Virginia Bar Association and a member of the advisory board for the Capital Region Land Conservancy.
The Davey Tree Expert Company provides research-driven tree services, grounds maintenance and environmental solutions for residential, utility, commercial and environmental partners across North America. As one of the largest employee-owned companies in the U.S., Davey has been dedicated to creating and delivering sustainable solutions for 140 years. Become part of the Davey legacy and apply today.