Posted: May 02, 2022
Kent, Ohio – Davey Resource Group (DRG), a subsidiary of The Davey Tree Expert Company, is proud to announce the promotion of Jeremy Sadler to regional vice president, business development, Utility Asset Management (UAM).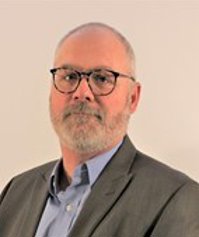 "Jeremy has shown a strong ability to lead teams, develop relationships, set a vision for key markets and influence the business segments that have been key to UAM's rapid growth," said Scott Carlin, vice president and general manager, DRG, Asset Management Services. "His years of experience in this industry and commitment to serving our clients have set him apart as someone who will help DRG as we continue to strategically grow to meet the utility industry's needs."
Sadler joined DRG in 2014 as a business developer for the Northeast territory. He has more than 20 years of experience working in the electric utility industry and is actively engaged in many industry organizations. Sadler holds a bachelor's and master's degree in geology from DePauw University and Idaho State University.
Davey Resource Group is a subsidiary of The Davey Tree Expert Company. The Davey Tree Expert Company, established in 1880 and headquartered in Kent, Ohio, provides research-driven tree services, grounds maintenance and environmental consulting for residential, utility, commercial and environmental partners in the U.S. and Canada. With 11,000 employees, Davey Tree is the eighth largest employee-owned company in the U.S. Visit www.davey.com to learn more about Davey Tree and discover your next career opportunity.