Posted: August 13, 2019
Kent, Ohio – The Davey Tree Expert Company is the 9th largest employee-owned company in the U.S., according to a report from the National Center for Employee Ownership (NCEO). 
The NCEO 2019 Employee Ownership 100 list shows Davey has grown considerably, moving from the 13th largest employee-owned company in 2017 to the 12th largest company in 2018 and, now, ninth on the list. Companies are ranked on the list according to the number of the employees; Davey now employs nearly 10,500 people across North America.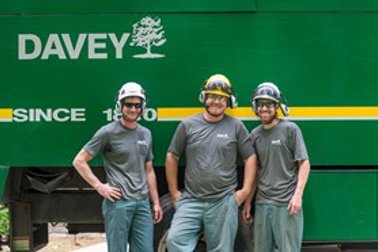 The NCEO's 2019 Employee Ownership 100 list includes the nation's largest companies that are majority owned by an employee stock ownership plan (ESOP) or other broad-based employee ownership plan.
Davey cracked the top 10 of the Employee Ownership 100 while celebrating 40 years of employee ownership in 2019.
"The longevity of employee ownership at Davey says there's a belief in the ownership structure," said Davey President and CEO Pat Covey. "Employee ownership has allowed us to create a culture that has withstood a lot of economic and business challenges over time. We've created a culture through the people we hire and promote, and I like to think that's because employee ownership fosters hard-working, savvy businesspeople."
Davey has been proud to be employee-owned since 1979 when employees successfully bought the company from the family of its founder, John Davey.
To be ranked on the list, companies must be at least 50 percent owned by an ESOP or other qualified plan or by one or more other types of plans in which at least 50 percent of the full-time employees are eligible to participate, according to the NCEO.
Collectively, the top 100 employee-owned companies on the 2019 list employ more than 610,000 people. Details on this list and more can be found at the NCEO's website www.nceo.org.
With nearly 10,500 employees throughout North America, The Davey Tree Expert Company provides solutions for residential, utility, commercial and government clients. Rooted in research, the company's vision is to achieve balance among people, progress and the environment. Tree experts since 1880, Davey provides diversified tree services, grounds maintenance and environmental services. Celebrating 40 years of employee ownership, Davey is one of the largest employee-owned companies in the U.S. and is headquartered in Kent, Ohio. Want to join us? Discover your Davey career, and apply today.