Posted: June 10, 2019
Kent, Ohio – The Davey Tree Expert Company is proud to announce the promotion of Jim Zwack to vice president and general manager of the Davey Institute, the Davey Company's premier research, development and innovation division.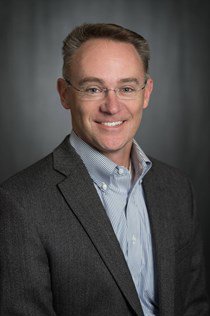 In his new role, Zwack will be responsible for Davey's team of scientists and researchers embedded around North America, education and training, environmental programs, and corporate responsibility. He also will oversee the Davey Institute's technology development team which works in close partnership with the United States Forest Service to model and quantify the ecological benefits trees provide.
"Jim's integrity, leadership skills, technical expertise and business savvy have established him as an industry leader and ambassador for Davey," said Greg Ina, executive vice president of the Davey Institute and employee development. "His commitment to the Institute's mission has allowed us to successfully link Davey's scientific capabilities to clients, while aligning our research and technical capabilities to support all of Davey's service lines."
With more than 20 years of experience in the green industry, Zwack started with Davey in 2010 as director of technical services after successfully helping to lead and grow a startup plant health care product sales company in Minneapolis. In 2017, he was promoted to general manager of the Davey Institute.
Zwack holds a master's degree in tree physiology from Iowa State University and a bachelor's degree in urban forestry from the University of Minnesota. He has held numerous leadership positions in industry associations, is a former director for the Society of Commercial Arboriculture and is a trustee emeritus for the TREE Fund.
With 10,000 employees throughout North America, The Davey Tree Expert Company provides solutions for residential, utility, commercial and government clients. Rooted in research, the company's vision is to achieve balance among people, progress and the environment. Tree experts since 1880, Davey provides diversified tree services, grounds maintenance and environmental services. Celebrating 40 years of employee ownership, Davey is one of the largest employee-owned companies in the U.S. and is headquartered in Kent, Ohio. Want to join us? Discover your Davey career, and apply today.