Posted: May 30, 2023
Kent, Ohio – The Davey Tree Expert Company is proud to announce the promotion of John Wright to vice president, Commercial Landscape Services (CLS).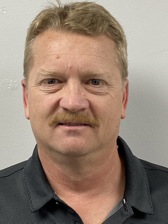 "With over 30 years of experience at Davey, John's passion and motivation will help him excel in his new role," said Mark Svozil, vice president and general manager, CLS. "We are looking forward to watching John's continued success as he builds a strong balance of service offerings and client diversity for CLS."
Wright started his Davey career in 1989 as a landscape foreman in the Washington D.C. office and was promoted to landscape management coordinator in 1991. In 2000, Wright was promoted to assistant district manager, Washington D.C. office. He was promoted to branch manager, Washington D.C., in 2001. In 2013, he was promoted to regional manager, CLS, Mid-Atlantic operating group.
Wright is a 1991 graduate of the Davey Institute of Tree Sciences (D.I.T.S), which is Davey's flagship training program in biological sciences, safety, tree and plant care and management techniques. He is also a past member of the Davey President's Council, a rotating team of managers who meet semiannually for management development and to share ideas to improve the company.