Posted: June 10, 2019
Kent, Ohio – The Davey Tree Expert Company is proud to announce the promotion of Anthony Williams to district manager, Kansas City, Kansas, Residential/Commercial (R/C) office.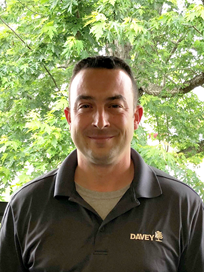 "I'm excited to have Anthony and his wide range of arboricultural knowledge in Kansas City," said Gordon Matthews, market manager, Great Lakes Central Operating Group. "He will be a great resource for his employees, so they can provide superior services to our clients. I look forward to watching him excel in his new role." 
Williams started with Davey in 2004 as a trimmer trainee in the North Detroit R/C office. He was later promoted to Plant Health Care technician in the North Detroit R/C office. Williams transferred to the Charlotte R/C office in 2008. Williams was named a sales arborist in the East Cleveland R/C office in 2016.
Williams graduated in 2007 from the Davey Institute of Tree Sciences (D.I.T.S.), which is Davey's flagship training program in biological sciences, safety, tree and plant care and management techniques. He is an International Society of Arboriculture Certified Arborist® and attended Oakland Community College for Agricultural Science Studies.
With 10,000 employees throughout North America, The Davey Tree Expert Company provides solutions for residential, utility, commercial and government clients. Rooted in research, the company's vision is to achieve balance among people, progress and the environment. Tree experts since 1880, Davey provides diversified tree services, grounds maintenance and environmental services. Celebrating 40 years of employee ownership, Davey is one of the largest employee-owned companies in the U.S. and is headquartered in Kent, Ohio. Want to join us? Discover your Davey career, and apply today.