Posted: January 22, 2019
Kent, Ohio – The Davey Tree Expert Company is proud to announce the promotion of Blane Pshigoda to operations vice president of government/projects for Commercial Landscape Services (CLS).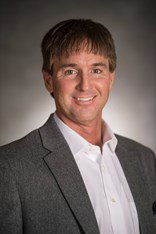 In his new role, Pshigoda will continue to work for the government/projects division while taking on additional responsibilities within the CLS service line. 
"Blane has been instrumental in the growth of our government/projects division," said Dan Joy, executive vice president and general manager, Commercial Services. "His tireless work ethic, superior customer service skills and driven attitude has created an unrivaled customer experience for our clients."
Pshigoda started at Davey in 1997 as a site manager on the Peterson Air Force Base CLS territory. He also served as project manager and branch manager in Colorado. He was promoted to division manager of government/projects in 2012.
Pshigoda was the recipient of the 2013 Davey Outstanding Manager Award. He is a past member of the Davey President's Council, which brainstorms and researches new ideas related to the company's operations and presents them to management for review and consideration for implementation.
With nearly 9,500 employees throughout North America, The Davey Tree Expert Company provides solutions for residential, utility, commercial and government clients. Rooted in research, the company's vision is to achieve balance among people, progress and the environment. Tree experts since 1880, Davey provides diversified tree services, grounds maintenance and environmental services. Celebrating 40 years of employee ownership, Davey is one of the largest employee-owned companies in the U.S. and is headquartered in Kent, Ohio. Want to join us? Discover your Davey career, and apply today.